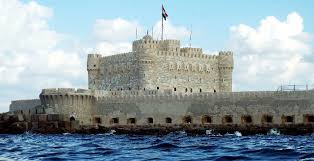 The fierce eyes of the forlorn hope of building a bridge between the dawn and the dusk of civilization that is the city of Alexandria cast a plaintive glance over us as we went our way through the bustling streets. Like a mother, she carries us on her bosom, looks after us and decides for us. Regardless of how whimsical her will may seem, we have no choice but to bend to it.
Every year, our company, which is based in Cairo, organizes a week-long summer trip for its employees. Transportation and accommodation are arranged for us and our families, and the destination is chosen by a majority vote. This story is the one of how Alexandria became our journey's end.
We were sick with excitement when we jumped into the bus, especially the children. If we had only known the fate that awaited us there.
We dropped our bags off at the hotel and rushed to the beach right afterwards. There, we spent the whole afternoon running around half-naked, playing soccer and beach volleyball with the kids. A light breeze came ...Read more →