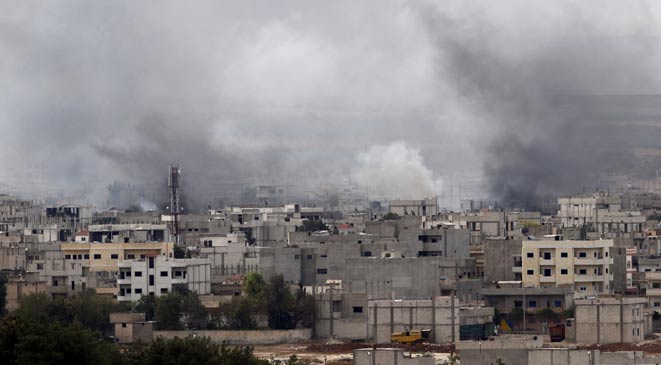 "I beg you, wisdom tooth of mine, smash the pain that shoots up my spine as if it were a bar of cereal you needed to stay strong and healthy."
It's not like we are hardly a soul; we are thousands, millions of people. But our society has been split into four different sections by political boundaries.
Close to the city of Kobani, in a corner of the world where everyone had been sentenced to death, the miasma of defeatism had her surrounded. The indigenous Kurdish population had set up camp on top of a small hill serving as a defensive emplacement and had woken up the next morning perched at the edge of a bottomless pit.
Clinging on to her automatic assault rifle, she tuned her voice and began crooning Sibel Can's "Berivan." Her wisdom tooth fed her the lyrics like a prompter who had been hiding backstage, namely, at the rear of her woeful display of pluck. But regardless of how pathetic it might seem, succumbing to despair was not an option for her. She wouldn't go without putting up ...Read more →